Time travel movies are little tricky.. they can either be the best or the worst but nothing in between. Reason is the narrative. If the story tends to move back and forth in time, then the audience always need to be on toes to understand & differentiate between the past and the present and the future. Director Vikram Kumar seems to have mastered the technique to translating the complicated stories into simple understandable movies that can be understood by the layman. Vikram's "Manam" (Telugu, 2013) featuring the Akkineni clan was a brilliant testimony of narrating an intriguing reincarnation drama without any confusion to the viewers. His latest movie - 24 is a wonderful fantascy with time travel as the backdrop.
Time travel concept even though not so new in Indian cinema, but was also the least attempted genre here barring few efforts like Action Replay (Hindi) and Haunted (Hindi), where the protagonists travel back to time and do the "fixing" of mistakes that affected the future. But due to tacky narration, they ended up as funny fares. I came across a Spanish movie called - Los Cronocrimenes (2007), after hearing that malayalam actor Prithviraj had acquired the remake rights to adapt in Malayalam. Even though I read rave reviews about it, I couldn't understand it when I was watching. But Vikram Kumar's "24" didn't need any intellectual interpretations without the viewers getting lost in the maze of time. The screenplay was simple yet intelligent (the reason for the movie title 24 is brilliant) and in the end I was wondering how Vikram had broken down a complex structure to a simple narrative. Since it is a fantascy story, it doesn't carry the baggage of fitting into the logic. Instead its high production values simply heightens the fantascy quotient. The extraordinary sets by the Bengali duo - Amit & Subrato Roy along with the scintillating photography by Bollywood's Kiran Deohans & our own Thirru just transports the audiences to the fantascy world of Sethuraman, Athreya and Mani. Vikram K Kumar reunites with his favourite heroines - Nithya Menon and Samantha Ruth Prabhu, with whom he had worked previously in Ishq (2014) and Manam (2014) respectively. I was wondering whether this is the same man who made a trash called - Alai with Sombu & Trisha in lead? The ONLY best part of Alai was the Vidyasagar's song - En ragasiya kanavinil adikkadi nuzhaindhoru alumbugal seybavana?". I simply enjoyed the movie and I am sure that whomever watches this 24, will definitely enjoy the experience.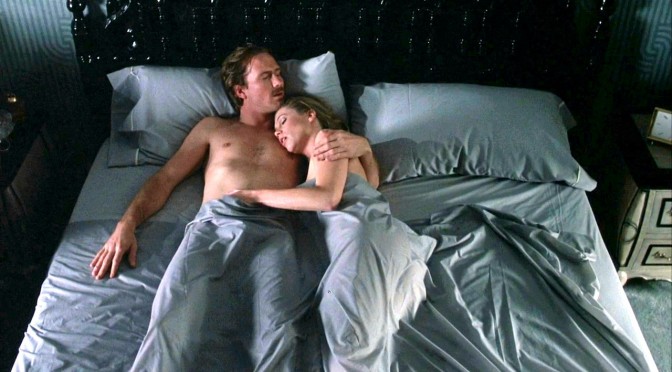 80's are sexy - I happened to watch this movie called Body Heat (1981) when I was searching for erotic thrillers. While watching I realised that this movie was lifted almost frame by frame in Hindi as Jism (2002), which launched the illustrous careers of John Abraham & Bipasha Basu. Jism (2002) opened the floodgates of onscreen erotica in the mainstream Bollywood movies where until then the heroines were the epitome of chastity and heroes symbolised the virtues. Jism's Sonia (Bipasha Basu) offered no reasons like ailing mother or traumatic past to explain why she is out and out dark, which was a drastic deviation from the convetional norms of a quintesential Bollywood heroine. But after seeing Body Heat (1981), I felt that Jism paled in comparision even though I had watched Jism much earlier. John Abraham may be considered as the male sex symbol of Indian cinema but I felt that William Hurt who played the wayward lawer Ned Rascine was more suave and sexy than John Abraham who was flaunting more of his torso than histrionics. The William Hurt's expression in the tight close up scene where he looks at Kathleen Turner's p***y and exclaims "It is so right" is the sexiest onscreen scene I had ever seen in my life. The raw sensuous appeal found in the actors of 80's is missing in the current crop of actors. They show more skin in bikini or being shirtless flaunting their well toned gym bodies but lack the sex appeal which 80s actors had more in thunder thighs, being voluptuous without having any sculpted bodies. When I see current actors shirtless / bikini, I feel like seeing fitness models or I just gauge how much of effort had gone into this washboard abs or hour glass figure instead of feeling that lust.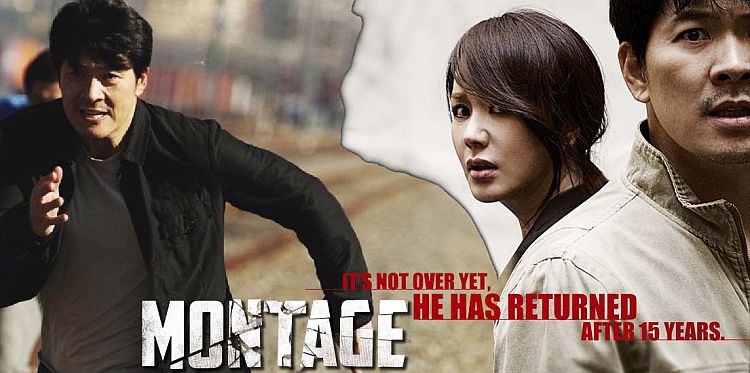 Korean Kitsch - Oflate Indian movies had found their script treasure in Korea. Earlier the Korean movies were plagiarised without any credits (Sanjay Gupta made a career out of lifting Korean movies) but thanks to globalisation, now we are getting official remakes of Korean movies. I saw "Kadhalum Kadanthu Pogum" which was an official remake of the Korean rom-com "My Desperado Lover". Earlier I had watched "Dirty Carnival" when I learnt that Karthik Subburaj's "Jigarthanda" was loosely based on that. I watched this Korean movie - Montage (2013) - after seeing the trailer of Vidya Balan's upcoming Hindi movie - TE3N (2016), which again is based on Montage. I liked the movie - Montage very much as it is a perfect mixture of crime, emotions and thrills. The maternal emotions are the same worldwide and in Montage, the lead actress Uhm Jung-hwa, who played the role of a mother losing her daughter was simply outstanding. Ms. Uhm Jung-hwa, who resembled our own Hasika Motwani in many shots, was terrific as trauma struck mother. Go for this movie...