Parvathy (not Menon anymore) completes a decade in movies and now almost every move goer had accepted that she is a revelation to watch on screen irrespective of whatever language she acts in. When she was launched into movies with malayalam movie "Out of syllabus" (2006), nobody took this Surya TV anchor turned actress seriously. Her next release "Notebook" (2006) make people notice her but there was not any deluge of offers to her. As usual Parvathy started acting in other languages - Poo (2008) in Tamil and Milana (2007) in Kannada.
"Milana" got Parvathi to taste her first commercial success as well as critical acclaim whereas "Poo" fetched her loads of critical accolades and a Filmfare award for Best actress. I fell in love with Parvathy the moment I saw her in "Poo" movie stills and you can see my earlier blog from 2008. By this time Parvathy found her groove in Kannada with subsequent releases in Kannada - Male Barali Manju Irali & Prithvi becoming commercial success making Parvathy a household name in Karnataka. As a trend, malayalam film makers started noticing Parvathy's talents only after her success in other languages.
Parvathy's best phase of her career started from 2013 which kicked off after a sabbatical of 2 years. The actor claims to have taken it consciously due to lack of interesting characters and doesn't need to do inconsequential roles just to be in circulation. Parvathy returned to Tamil with "Chennaiyil Oru Naal (2013)" reprising the small yet heart wrenching role played by her close friend Sandhya in its malayalam original "Traffic (2011). The same year saw Parvathy doing the best of her career as Panimalar in "Mariyaan" where she matched the histrionics of Dhanush step by step, picturised wonderfully by Marc Koninckx, a Belgium based cinematographer.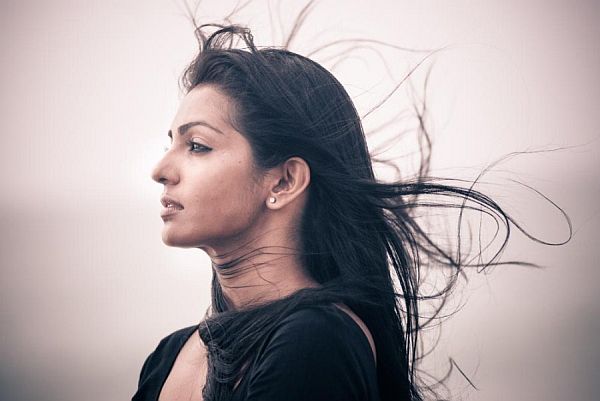 Parvathy's solo release of 2014 - Anjali Menon's "Bangalore Days" proved that Parvathy doesn't need footage to prove herself. Her splendid portrayal of wheelchair driven RJ Sara, with a positive outlook towards life.
2015 had taken Parvathy's career to newer heights with two back to back Malayalam blockbusters - "Ennu nine Moideen" in which she played the role of Kanchanamala, a legendary star cross real love story where the protagonist Kanchanamala is still living in Kerala. Parvathy just created a sensation on celluloid and even the approval of Kanchanamala for portraying herself. The next release "Charlie" towards the fag end of 2015 got all the spotlights turned towards her post theatrical release.
Parvathy is a stiff competition to Manju Warrier in malayalam. With her natural acting and methodical approach towards the roles, she makes her roles immortal onscreen. While Manju Warrier too made lot of her onscreen characters memorable, she was blessed with a charisma that she needed no author backed roles or canvas to make them larger. In her second innings Manju's natural acting is missing and her not so fully baked roles are damaging her reputation.
But Parvathy is choosing the characters with splendind knack, slipping into the roles physically / look wise that just by looking at the stills, we can say which movie was that from, and her recluse nature (nobody hears about her in the sabatticals) and not appearing in product endorsements has created an aura about Parvathy that people throng to see her when she appears on screen. Already Parvathy had started her next sabattical as she had completed Tamil remake of "Bangalore Days" and Vasanth's "Sivaranjaniyum Sila Pengalum" and God only knows when she will return to onscreen again.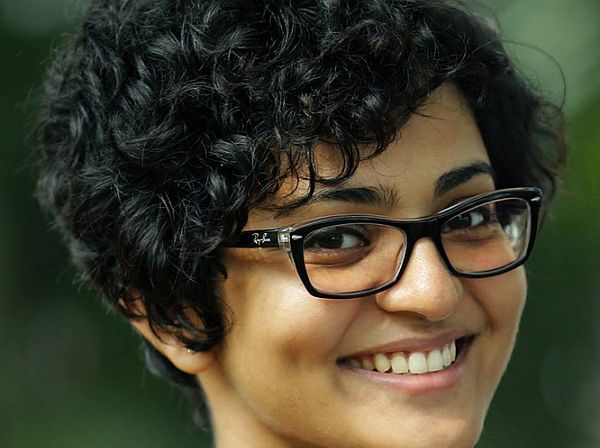 I loved the way Parvathy conducts herself in the social media especially her official Facebook page. When a guy posted obscene comment about her, she gave a stern reply to him that not only became viral but also got her praise for handling herself. Also her statements to cut off the surname "Menon" made all right noises. In the release function of her latest Tamil movie - "Bangalore Naatkal" where she reprises her role of physically disabled RJ Sarah from "Bangalore Days", she said that she had requested the director not to change the religion of her character. When she was questioned by the journalists that isn't role adapted to the local culture a wrong thing, she beautifully defended that religion has nothing to do with the local culture. She quoted that not enough lead roles from other religions are not found in Tamil cinema.
Parvathy is a women every thinking man would love to take along with their life. A highly intellectual lady who has a clarity of thoughts, taking stand on everything in life with a capability to express herself effectively with a wonderful command on the languages she speak - Malayalam, English, Kannada and Tamil. Like a comment on her Youtube interview video, she can turn on any man just by conversing. Any guy who marries Parvathy will have to be on his toes to match her intellectual capability and I am sure he will be a luckiest person if he realises what he is bestowed with.