This post is for those picture fanatics who frequent to the likes of tumblr for its huge collection of pictures. Sometimes you see a tumblr blog and wish that you have that whole collection in your hard disk for offline viewing. Saving individual files by right click is tedious and makes you wish that there is a way to automate it. After a franctic search, I had found that there is a Mozilla browser addon that saves the images collectively for you. Based on the cookies, this addon will download only newer images on subsequent downloads, but sometimes if you had cleared the cookies or use "incognito window", then you might find huge number of duplicates but with different names. So you need an another option to "find out" duplicates and delete them. This post is what I learnt to use in the scenario.
Tumblr Downloader Professional is a Mozilla Firefox Addon developed by a website called "startpage24.com", which fetches the tumblr images in a table format and allows you to select the images and download them. You can get this addon from "http://addons.mozilla.org" and add it to your browser.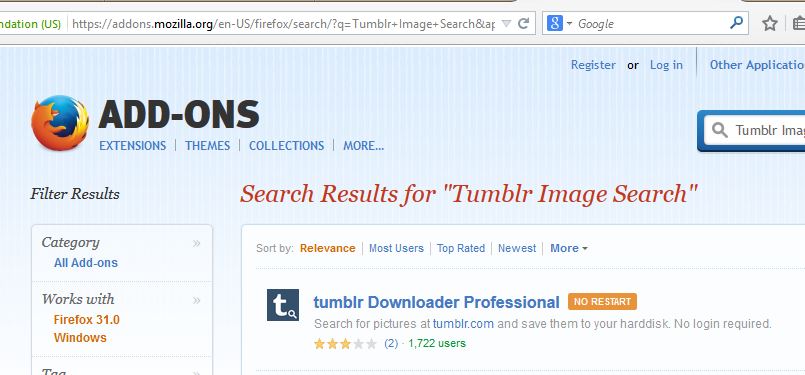 Now open the tumblr blog and you can see that the "Tumblr icon" becomes active by getting dark display.




Once you click that and choose "Show pictures in table", you can find that it takes you to next page and wait for a while till all the images from the tumblr blog is loaded. Now you can select the desired images or choose "Select All". You can select the "Remember" for later download also, so that the addon adds the images in the Picture List.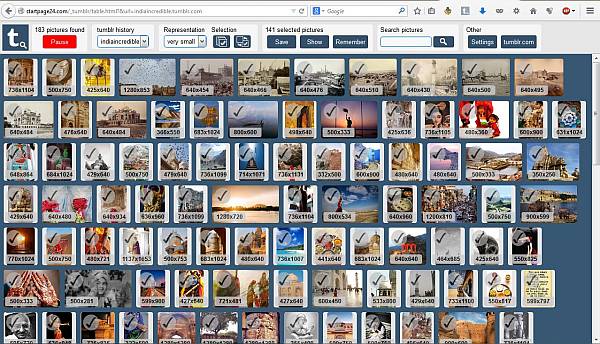 Click save and you can see the whole list of images being downloaded to the specified folder in the Downloads windows (Ctrl + J) of the Mozilla Firefox browser.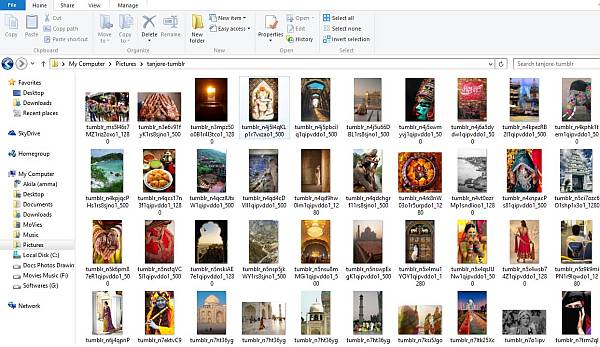 Even though I searched for a solution to remove the duplicate images, the solution I got was truly useful that I started this post specifically for this but added the tumblr downloads also. The soultion is a tiny lightweight (~ 300 kb) software called "Anti-Twin" which reads the files for its duplicate content, not just names.




Most of the duplicate file finders read the file names only and fetched the result if the names are same irrespective of the content. But Anti-Twin reads the content, fetches the identical files based on the content even though the files are differently named and gives you the option to choose the files to be deleted.




You can select the duplicate files based on Folder Location or other properties and move them to a different file if you don't want to "delete" them without giving much thought. Also are the options like moving to recycle bin or delete directly bypassing the recycle bin.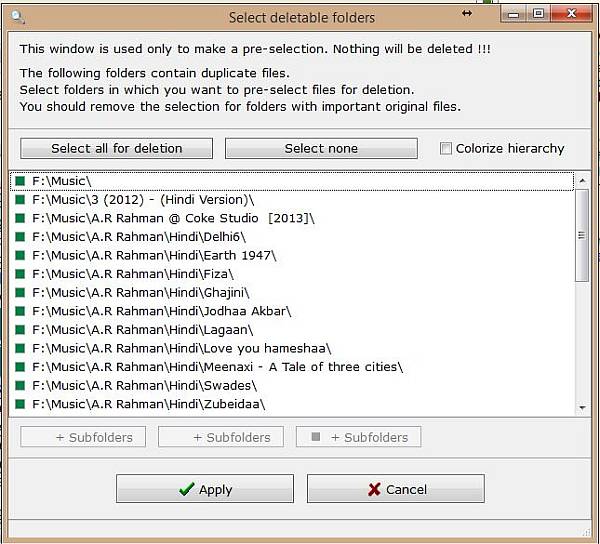 I am sure that you'll find this piece of software wonderful to clean up your messy hard disk. This can be downloaded from "http://www.anti-twin.com".