Last week I received the news in the Facebook Newsfeed as I had subscribed in the official page of Manju Warrier in Facebook that she had taken her driving license and the photo taken by some fan in the RTO office was shared in the page. A couple of days before that, there were news of her updating her passport details. For those can't understand why this is a news - Manju Warrier was the last female superstar of Malayalam cinema who called it quits at the age of 19 in 1998 after her sudden marriage with fellow actor Dileep. Her decision to quit the movies came as shock to both the fans as well as the film fraternity which wrote scripts only for her. However Manju's aura remained unaffected and her disappearance from the arc lights even for public functions also created a buzz of mystery around her. She was active in films for only 2-3 years but even after more than a decade, the fans and directors talked about her as if she was a contemporary actress. But Manju was silent and happy being a housewife whose world and meaning of life is just her husband and 2 kids.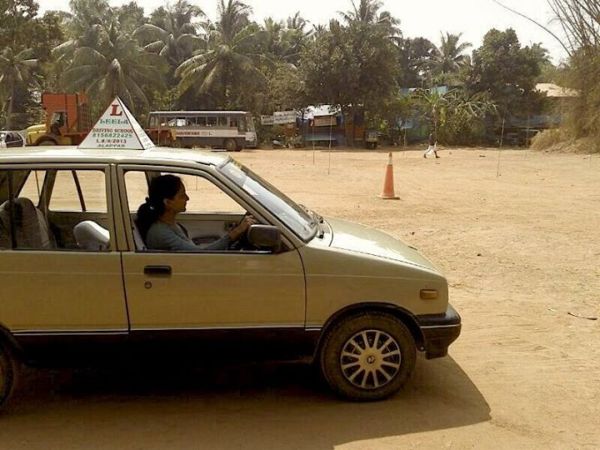 In mid 2013, when Manju staged a comeback with the Kuchipudi performance in Guruvayoor, her star husband Dileep was conspicuous by his absence, there was a buzz about the trouble in the paradise. When she became active in Facebook and launched her website which had ONLY the details about her, the mystery of their marriage life started making headlines. Manju faced the arc lights after 14 years in later part of 2013 for the Kalyan Jewellers advertisement along with Amitabh Bachchan, it was clear that Manju is getting towards an identity / career / life back for her.

After that I have been hearing about Manju Warrier on regular basis whether it was about her new film assignments or the gossips about troubles in her marriage, but Manju's official page was only about her new assignments and life forward. No justifications or clarifications on the rumoured split with Dileep. Thankfully there are a slew of directors who want to sign Manju Warrier for their films and there was a mad rush as if all of them were waiting for her comeback. Now Manju has a lineup of films, a driving license and an alleged passport that reads as Manju Warrier not as "Manju Gopalakrishnan". It is clear that now Manju is working on her identity, individual life of her own and walk away from the shadow of a "superstar wife".


There is a mixed response for Manju's decision of comeback - cinema lovers hailed her decision to comeback as they felt that Manju hadn't utilised her potential to the fullest, whereas the fans & supporters of Dileep call her with all sort of names because she is seperating from their hero. I am not sure about the veracity of the rumours of her splitting with Dileep, but as an individual I feel that Manju's life can be an example for all the women - whether they are high profile career woman or simple ones. Infact she can be discussed as a case study among the girls and women to demonstrate the importance of self respect, identity and the need to have a life of their own. This post is about that from a self respecting individual's perspective.

Ignorance of self value - I had read her innumerous interviews in Screen / Asianet where she had taken her success very lightly... so lightly that she didn't even realise the magnitude of the success / blessing that had been confered to her. It is fine to be not ambitious and great not to let the success go into the head and be grounded. But definitely not being aware of what had been achieved whether it can be with or without too much efforts is really pity. In otherwords "Ignorance of one's self value" is something unthinkable.

Ask Vidya Balan who is basking on the success in her professional life and who continues to act even after marriage, she has horror stories about years of rejection to tell and inspiring stories of how she hadn't given it up and made it atlast atleast by the age of 28, normally the time the conventional heroines start giving up and contemplate settling down. She is aware of what he had achieved thats the reason why she continues to act even after the marriage with same passion and fervour. But Manju despite being crowned as the female Superstar within months of her entry and directors making a beeline for her dates, she didn't take herself seriously. She is born for the camera and she didn't realise her potential which is very rare and blessed.

Choosing a Partner who couldn't accept you they way you are - When Manju eloped and married Dileep at Aluva temple on October 25, 1998, it was her husband Dileep who announced to the media that his "wife" will not act anymore. As a self respecting individual I won't accept my spouse making life altering decisions for me. Instead I always wanted my wife to have a life / career of her own and I was ready to accept the way she is. Ideally the partners should be accepting each others the way they are. I don't understand the dynamics & pressure of a filmy family, so I don't have much to comment on Dileep's stand. But reports periodically said that Manju was keen to act again the very idea which Dileep detested. Infact Dileep sued a producer who had published the photo of Manju Warrier in a promotional banner of a film in which her brother Madhu Warrier debuted.  When in love, all is fair and blind. Manju might have overlooked this when she was ready to give up all of her superstardom, halo for the man she loved. May be the too much of "eductaion" about the "Abhimaan" type of scenario had suppressed her the wish of being oneself.

Losing of Vanity - When Manju settled as a typical housewife confining into a four walled compound, she was spoken highly as the example for how simple girl she is. But did anyone speak about Manju's sacrifice of talent. She was not only an actress, but also an accomplished dancer before she became an actress. She should have chosen to act in fewer films that do justice to her calibre, do dance shows once in a while and this point must have been discussed before she eloped with Dileep against her parent's wishes. It was quite natural to feel suffocted especially when you are a bundle of talent but wasting them without realising the potential. As a spouse who is well aware of her talent, Dileep must have allowed her to act / dance. I used to look for situations / talent in my wife which I can promote or do my bit to enhance as I too am in the same industry as hers.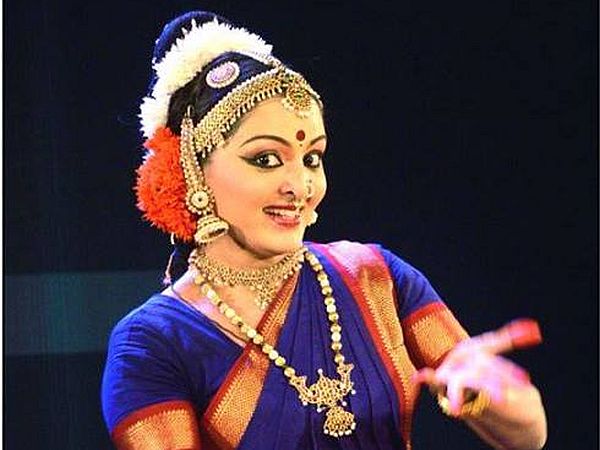 But more than helping, her suppression of talent and sacrifice did damage to her. A simple fact which women forget / overlook is that they need to have constantly engage the attention of the spouse. I know some of you may be after me with brickbats for this statement, but it is true and can be applied for both the spouses. Dileep might have got knocked off by her "star and the innocent girl" combination that could have been the reason why he pursued her. But after the marriage, the specially blessed girl had reduced herself to an "yet another ordinary girl" without any special qualities, so she might not have looked special anymore to Dileep because of which there might have been a loss of intrest from Dileep's side. Remember - just cooing "I Love You" in the ears of your spouse 24hrs a day or reducing yourself to the doormat in the name of love will not ensure attention in any relationship. Attention must be commanded but not demanded.

Again I might sound chauvinistic, can you guys recall the movie "English Vinglish"? Shashi, played by Sridevi, was the same person as devoted wife, doting mother through out but her family looked her with awe when they heard her speaking in English. Shahshi got back the attention, respect not because of the newfound English knowledge but because of the reason to "sweetly surprise" or "pleasantly shock" her family with a new skill / dimension. This is what I say to my wife and all the friends who feel the monotony in their life. Please keep reinventing yourself.

Live your life - Atlast Manju had decided to have a life of her own at the age of 34. She had started dancing again, now a driving license to give her a sense of independence from the 'driver", visit Europe with her close friend and progressive actress Geethu Mohandas and started shooting for commercials and a comeback movie. I believe that she might realise the value of all these small things now. Ofcourse there can never be a complete peace until her alleged family problems are sorted out, but now Manju will definitely value the success of her commercials, dance shows and movies hereafter.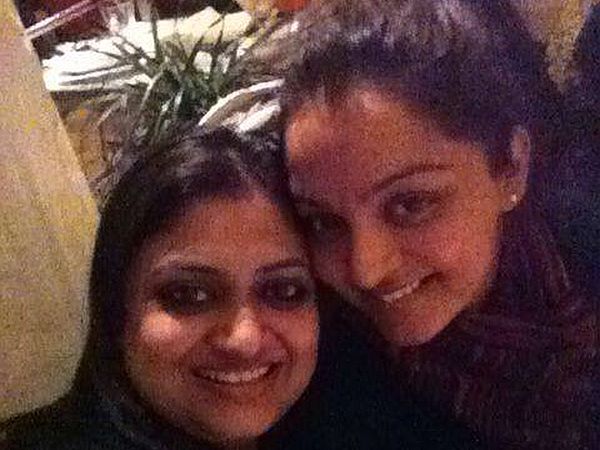 She could have achieved more in her 20's when the age was by her side to experiment with various kind of looks and roles, and now she is depending too much on makeup for "looking good". Also given the current scenario in the malayalam cinema, where style had overtaken the simple narratives, she might not be able to regain the lost glory due to the scarcity of scripts but the magnitude of her success is something that lies in the hands of the fate. Now whole Kerala is watching with a bated breath how she is going to fare in her second coming. I'll defintely pray for her success, not necessarily as an actress, but for a woman who realised the importance of having a life of her own.