Today when I was travelling from Ashok Nagar to Ascendas IT Park, Taramani, I happened to see the DMK flags all over the path, speakers blurring songs praising M. Karunanidhi, the former CM of Tamilnadu. I learnt that it was his 89th Birthday and thats the reason for all these hullaboo. I was really surprised to see his 'followers' literally worshipping this octagenarian. Ideally speaking, this man must be grateful to all these people who still follow him. What do I mean by 'still'?

Even though MK's political literatures and manifestos read DMK as a "democratic party", everybody knows that a ordinaly thondan (follower) can never become a recipient of a key post in that party because all the leader posts are given / reserved ONLY for his family members - sons & daughters of wives, concubines. MK had lent his sperm so much that there are enough family members to fill almost all the top posts of the party. It had become a sort of monarch in this democratic era. Today his sons Stalin & Azhagiri are fighting for the next leadership and tommorrow the fight for the leadership will be between the sons of Stalin / Azhagiri, but an unassuming thondan from any part of Tamilnadu can't reach the DMK's top post even after years of selfless slogging. Despite this if still these followers worship him, either MK must feel himself blessed or silently laughing at the "kirukkuthanam"s of this "thondars.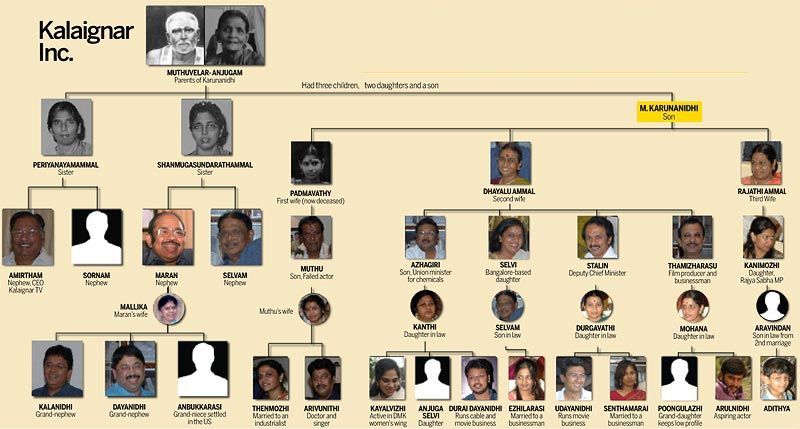 If you feel that this post is going to be a MK bashing, then let me clarify it as not. All the political parties claim to be democratic, for the people and by the people, over a period of the time its leaders start exploiting the followers that they groom their sons / daughters only as the next chief. Aren't there enough talented or deserving people available to succeed the top post after the existing leaders? Surprisingly because of the worshipping mentality, the followers start assuming / accepting that the wards of the leaders  be the next chiefs for the party.

The most opportunistic / chameleon political party of TN - PMK, its leader Ramadoss said a couple of decades back that if anybody from his family enjoys any seat in party posts / ministerial berth, then please slain me on the streets. But the same Ramadoss' ONLY criteria for alliance with any party is "anybody who gives a Rajyasabha MP seat for his son", he can align with them. Ramadoss & PMK (whomsoever left) followers are projecting his son Anbumani who is yet to see any public contest in an election. Because Ramadoss knows that Anbumani can NEVER win in an election and thats the reason he is always slogging for the backdoor entry for his son through alliances and had even succeeded becoming the Central minister for Health, who maintained his visibility ONLY by 'fighting' with big cinema heroes when they smoke onscreen.


MK and Ramadoss are just examples of "democratic" leaders who actualy are practising the monarch rule - only their sons must step in as successors irrespective of whether they worked towards the enhancements of the people / party or not. If MK is projecting like King of Tamilnadu, then the whole of DMK camp lives like small kings - KN Nehru and sons rule Trichy, Veerapandi Arumugam and his sons control Salem and carrying out all attrocities.


This is not only the case of Tamilnadu but all over the India. 'Prince' Jaganmohan Reddy who was upset that he was not made as CM (just because he was born to a CM father) after his father's death has now revloted against the Congress. He was not even a groomed politician but claiming his stake JUST because his deceased father was a CM at the time of his death.
Rahul Gandhi - whom the whole Congress treats like God and even projecting as next PM, will become definitely a Prime Minister just because he was formed with Rahul Gandhi's sperm, who inturn became a PM by default when his PM mother Indra Gandhi was shot dead... Again Indra Gandhi was a Prime Ministerial candidate because of her lineage, India's first PM - Jawaharlal Nehru's daughter.
UP's new prince 'Akhilesh Yadav', Jammu & Kashmir's CM Omar Abdullah, Karnataka's Kumarswamy Gowda are the other examples of Chief Minister by birth stories in India. Surprisingly India claims to be the biggest democracy of the world but actually it is made up of multiple "defacto" monarch rules in state as well as center.

All these leaders are depending on only one factor - ignorance / exploiting the "blindly following" mentality of the party men. No matter all the leaders differ from others in terms of idealogies (if any) and party but are on a single plane - making sure that the partymen are never enlightened. Else there will be claims for the party positions based on the seniority, popularity and merit... just being a scion won't work.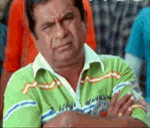 Hail Democracy! Hail India :-)