This weekend I watched all these movies back to back on a Saturday night, which had been overdue for a long time - Dostana, Love Aaj Kal and Achamundu Achamundu. Why I wanted to watch these movies now, that too after an year? Each had its own reasons - while 'Dostana' had the very strong Johan Abraham factor, 'Love Aaj Kal' was mainly for Imtiaz Ali's sensitive and refreshing script, "Achamundu Achamundu" was for its offbeat theme - paedeophiles. These movies reinforced the faith that still there are people who are there to attempt different kind of movies within the commercial format. Among the last batch of movies seen, Ishqiya appealed better to me. So rather than wasting four individual posts, I just thought I can pile up everything in one post.

Love Aaj Kal: One of the most original & refreshing movies I had watched in recent times. This movie had been in my wishlist just because of one name - Imtiaz Ali, who had directed the "Jab We Met". The movie opens with a zing - a "break up" party between the lead players Saif Ali Khan and Deepika Padukone, who believe that their long distance relationship can't work out. In parallel to it, there runs an old love story of Rishi Kapoor set sometimes in 60's, where their love survived despite the distance and communication barriers. Imtiaz had woven a beautiful story around the "instant" generation for whom love, sex and relationships also a matter of instant gratification. It is one movie I watched more than once oflate. Deepika Padukone is at her best, carrying the role of Meera Pandit effortlessly. But it is the Brazilian model Giselle Montaro as Harleen Kaur, who steals our heart and has more Indianness than Deepika. Camera by Nutty (Natarajan Subramaniyam, who acted in Tamil movie - Chakra Vyuham) sweeps off the viewers with his pristine & appropriate cinematography. Imtiaz proves that love is the same always, no matter how fast the life lanes change. I can recommend this movie to my friends for sure.



Achamundu Achamundu:- An unusual movie for Tamil audiences that is starkingly realistic, crisp to core (90+ minutes running time) and informative at the same time.. May be that's why it flopped with hypocrite audiences who couldn't acknowledge the existence of paedeophiles and child sexual abuse among us. The movie never treads into illogical cinematic boundries at any given point of time which itself is a revelation. Next comes the commendable performances by Sneha and John Shea, as a psychotic paedeophile involving in a series of child sex abuses. John, who happens to be an associate producer of this movie, exudes the menace in his body language despite his soft spoken and impeccable social behaviours. Achamundu2 is a must see for all parents with young children as most of the child sexual abuses are carried out by the people known to the family. The drawback of this movie is the kinda documentry feel it gives. Still I can suggest you to go for it.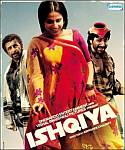 Ishqiya: First thing that strikes after watching Ishqiya is that it was a rare mainstream Hindi movie set in rural ambience in recent times, especially after Bollywood had found its calling with new boundaries abroad, so obsessed with candyfloss & 9/11 terrorisms which are completely irrelevant for Indians. So the hardcore Indian flavour of "Ishqia" finds a favour with discerning audiences. Top it up with seasoned performers like Naseeruddin Shah and Vidya Balan, Ishqiya becomes a "must watch". It is not a conventional story but woven with a web of deceit and betrayals. Vidya carries off the movie despite having a Naseeruddin Shah or even comical Arshad Warsi. Vidya breaks her homely image by mouthing expletives, raunchy suggestive gestures and a scheming con women role. Nice to see her in radically different roles like this & "Paa" around the same time. Even though the movie was confusing towards the end, also the tamed end takes away some magic of the screenplay. Ishqiya can be enjoyed only when you are familiar with UP Hindi dialects. Else wait for the original subtitled DVD.


Dostana: I chose this movie just for watching the well toned torso of John Abraham. After a long time I had decided to give "work outs" a serious try in order to groom myself. So for an inspiration who can be better suited than Johnny boy who debuted on silver screen at the age of 32. But even as stand alone product, I feel that the movie has its own merits - bringing the homosexuality out from the closet into the mainstream cinema, two popular young actors not shying away from playing gay without bothering about their "image" and weaving a romantic comedy with these backdrops. Other than these, the movie sucks because of the too much of 'feel good' factor. I can neither recommend this nor deny it for my friends!!!